COVID-19 McKinley Mortgage
McKinley Mortgage will remain OPEN through the Coronavirus shut down.
Our team at McKinley Mortgage is committed to servicing our current and new customers during this trying time in Cincinnati. Your loan process can be completed via phone or email and we can even do the closing in your home. We have provided direct contact information for key McKinley Mortgage employees on our Contact Page. Click the link below for direct contact information.
CLICK FOR CONTACT INFORMATION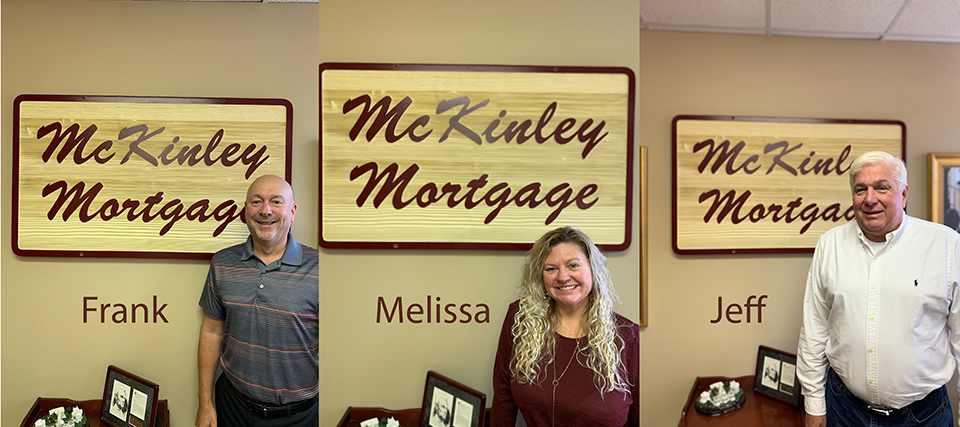 What McKinley Mortgage does best
We take pride in being a local small business. It is important that we listen to our customers and provide superior customer service. By doing this, we develop lifelong relationships with our customers. Our goal is to become your resource for all questions about refinancing and home loans!
Learn More
What Our Customers Say
Dont take it from us. Read what our customers have to say about McKinley Mortgage.
"I truly could not be more pleased with the service and professionalism I've encountered with Paul and his team at McKinley Mortgage. My husband and I have been working with them for the past couple of months now and as first-time home buyers we were anxious and less than competent with what steps to take. Paul and staff have made this entire process more than pleasant; it's been enjoyable! The service is incredible regardless of who you are working with and there is no doubt that they know what they are doing. They've assisted every step of the way and secured us great rates! They've even been available after hours for anything we need. We cannot wait to find our "home" and complete the entire process with McKinley! I would recommend them to anyone and everyone looking to finance or refinance. McKinley Mortgage is amazing! Thank you so much for all your hard work!"
Tana Dykes
"Had a great experience with McKinley. Dirk Franz handled my refinancing from start to finish. He not only saved me money but was able to reduce my number of years. Great job by the loan processing team. All of my documents were ready when we arrived. My last refinancing required me to sign or initial 175 documents. I was in and out of McKinley in 45 minutes. I highly recommend them for your next refinance or that first home loan!!"
Douglas Ayers
"My wife and I spent several years trying to buy a house. We were originally pre-approved by our bank, and put in several bids – but it just never worked out. After taking a year or so off, we tried again in 2013 and we decided to use McKinley Mortgage as our lender. We found a house that we really liked and were ready to put in a bid. I called Paul and told him our plan. He acknowledged how excited we were about the house, but advised us AGAINST buying it. Why? Because we were only a few thousand dollars away from having enough for a conventional loan as opposed to the FHA loan that we were going to take out. Why should you care? Because Paul and Dirk could have easily "sold" us an FHA loan – but they gave us sound advice that saved us over $70,000 over the life of the loan. Our bank would have NEVER done that! When we finally saved enough to give it another try, we took out the conventional loan and bought our home.
A year later, Paul and Dirk contacted me about refinancing. After our experience with them the first time around, we decided that to use them once again – and once again they saved us thousands of dollars over the life of the loan (and we knocked off 5 years.) Of all the people that I spoke to about home loans, Paul and Dirk were BY FAR the most enjoyable to work with. As I said – their advice saved me and my wife thousands of dollars and I appreciate the open and honest way hey do business. As far as we're concerned, they have a customer for life. Thanks for all you guys do – we appreciate it."
Zane Daniels
The McKinley Mortgage Team
Our team is always available to help in any way possible. Call today to find out the McKinley Mortgage difference!
Questions?
McKinley Mortgage's office hours are 8:00am – 6:00pm Monday – Friday. We are always willing to meet or talk outside of those hours.
[]