Please fill out the form below and one of our experienced Loan Officers will be in touch with you. For immediate assistance please call 513-791-2700.
During the COVID-19 pandemic some of our staff will be working remotely on occasion. Below is a list of important contact information.
Loan Officer: Sandy Byar
P: 513-212-8878
Processing Manager: Becky Ayers
P: 513-791-2700
Owner/Operations Manager: Paul Luck
P: 513-532-4794
Sales Manager/Loan Officer: Dirk Franz
P: 513-256-5669
Loan Officer: Greg Humphrey
P: 513-777-5626
Loan Officer: Frank Johnson
P: 513-309-2659
Loan Officer: Jeff Stires
P: 513-403-6726
Assistant Processing Manager: Kelly Boske
P: 513-791-2700
Thanks for taking the time to contact us! We are looking forward to answering your questions. We are here to help, our goal at McKinley Mortgage is to try and put you in a better financial position than you are now.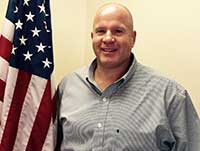 Hi, I am Paul Luck owner of McKinley Mortgage and I have an open door policy, please call or email me with any questions or concerns before, during, or after the loan process. McKinley Mortgage has been servicing Ohio and Kentucky since 1997.
Paul Luck
McKinley Mortgage
4520 Cooper Rd. #301
Cincinnati, Ohio 45242
Ph: (513) 791-2700